Description
Holy Stone HS230 RC Racing FPV Drone
Holy Stone HS230 RC Racing FPV Drone with 120° FOV 720P HD Camera Live Video 45Km/h High Speed Wind Resistance Quadcopter with 5.8G LCD Screen Real Time Transmitter Includes Bonus Battery
For Americans click below Buy Now
More saving if you sign up with Ebates & get up to 10% Bonus cash back discount on Amazon.
$139.99
FOR AUSTRALIAN'S CLICK BELOW AMAZON AUSTRALIA PICTURE AND SAVE.
More saving if you sign up with CASH REWARDS Amazon Australia Bonus 8.00% Cashback.

Price: $324.20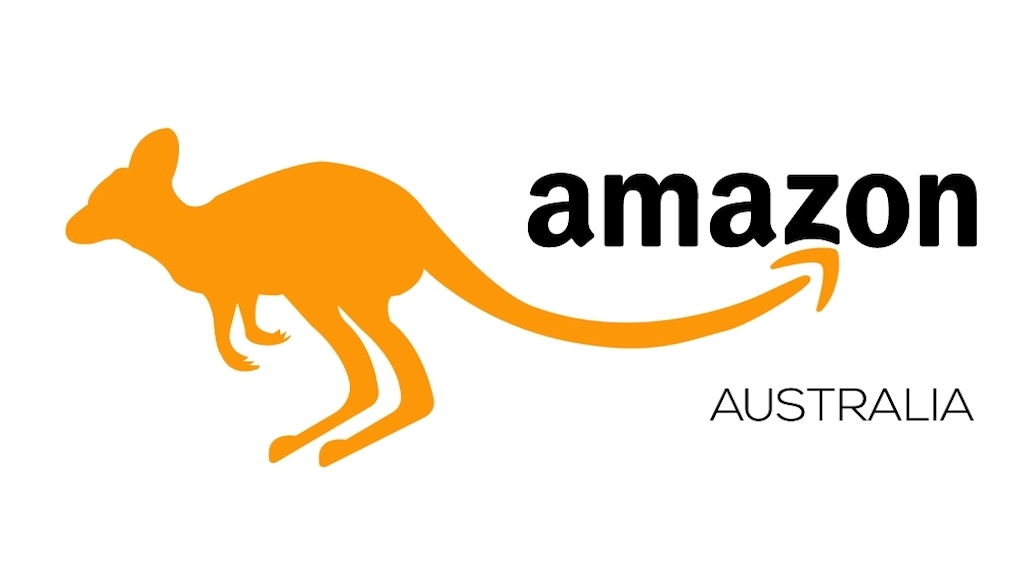 5.8G FPV REAL TIME TRANSMISSION: Due to the 5.8GHz Analog Signal and 2.4GHz operating frequency, the live video can be transmitted quite fluently and quickly. You can watch the video on the LCD Screen and record or take photos with stable signal and far transmission distance.

120° WIDE-ANGLE 720P HD MODULAR CAMERA: Equipped with the advanced camera, you can record and take beautiful, high definition and memorable videos and pictures at a special angle. Modular camera is easy to install and move.

HIGH SPEED RACING DRONE: Not For Beginners. Powerful motors installed for quick acceleration; the highest speed can reach 45km/h within seconds No Auto Hovering.

HEADLESS MODE AND 3D FLIP: Making flying easier and no worry about drone direction when flying. The drone can entertain you with its powerful 3D Rolls by pressing only one button. Bring more happiness to you.

MODULAR BONUS BATTERIES: There are 2 powerful modular batteries with 2 USB charging cables for the HS230 racing drone and 1 strong battery with 1 charging cable for the transmitter. You can enjoy longer flying time.
Holy Stone HS230 RC Racing Quadcopter – A Great Racing Drone That Can't Be Missed.
HS230 was created with high power acceleration, whose speed is up to 45km/h.
Much fun for experienced pilots. With the Modular 720P 120° FOV HD camera and 5.8GHz real-time Image transfer, you can watch a live video from the LED srceen and snap wonderful photos when competing in high-speed racing.
For beginners, it would difficult at the beginning. You can get confidence by using a low speed mode, then switch to a high speed mode for a bigger challenge.
NO Altitude Hold! NO Auto Hovering! Are you READY to take a challenge?
MAIN FEATURES
5.8GHz FPV Real Time Transmission and 2.4GHz Operating Frequency–

The 5.8GHz Analog Signal Receiver and 2.4GHz Operating Frequency provides more stabilization and zero-latency; enjoy real time video from the longest sight distance.

720P FOV 120° HD Modular Camera for Aerial Photography —

LCD Monitor is equipped with Transmitter.No phone required.

3 Speed Modes Racing Drone

Headless Mode

360° Rolls

Modular Extra Batteries– 

Design to ensure safety for both usage and charging; 2pcs of high performance batteires double your flight time.

Bright LED Lights–

LED navigation lights and remote control indicator light for night flight.

Low Power Alert– 

Enable pilot time to solve any potential problem in time and make sure that the racing drone is always under control.
5.8GHz 720P FOV Camera with LCD Screen

The 5.8GHz is a higher and open ISM frequency band than 2.4 GHz. It is less likely to be disturbed and more stable than 2.4GHz. You can see more Fluent and Clear live video on equipped LCD Screen Monitor.

3 Speed Modes

There are 3 Speed Modes from low to high, suitable for both beginners, intermediates and experts ; the maximum speed can reach 45km/h. Bonus battery can support longer flight time for 14-20mintues in total.

Design for Racing

Fluent and clean drone body designed to reduce wind resistance and heighten sensation in the air, offering a more immersive experience, great to be an enter-level racing drone. NO ALTITUDE HOLD
Motor Maintenance
Take a 10 minute cool down break between flights to ensure your parts last as long as possible. Stop the drone immediately once the drone get struck or crashed.
Drone Drifts Adjustment
Please try to reset the Gyro and use trimmer when the drone drifts to one side. T

o ensure a stable flight, we do suggest the pilot re-calibrate the gyro each time after a crash. But please do not re-calibrate the GYRO during flight, otherwise it will LOSE control or fall down to the ground directly.
How To Rest Gyro
1. Place the quad on a flat and level surface.

2. Quickly shift the left stick up and down to bind the quad copter to the remote.

3. Pull the both joysticks down to the bottom left at the same time. A beeping sound will be heard from the transmitter and the LED lights in the drone will flash quickly, and turn solid again.

4. The Gyro should be reset now.
SPECIFICATION
Quadcopter Weight: 116g / 4.1oz ( No FAA registration was required. )

Operation And FPV Range: About 328 feet / 100 meters

Flying Time: About 7-10 Minutes

Charging Time: About 60-90 minutes

Camera: 1280 x 720P, FOV 120° Wide-angle; Max Video Bitrate: 25Mbps

Operating Frequency: 2.4 GHz

Real-time Transmission Frequency: 5.8GHz Analog Signal
PART INCLUDED
PLEASE LET US KNOW IF YOU GET INCOMPLETE OR DAMAGED ITEM!
1 x HS230 Quadcopter                   

1 x Transmitter

2 x 3.7V 800mAh Li-Po Drone Batteries with 2 x USB Charging Cables

1 x 3.7V 380Ah Li-Po Controller Battery with 1 x USB Charging cable

8 x Spare Propellers / 4 x Spare Propeller Caps / 4 x Sparel Screws

1 x 4GB TF Card (Pre-installed inside the camera)

1 x Card Reader

1 x Screwdriver

1 x User Manual